Hello everyone,
Ranganjali
has launched amazing dies for this Diwali season and it is an honour to be guest designing for them. I must admit that I have been missing dies for Indian festivals. Diwali is the time of spreading love and happiness and how wonderful it would be if the happiness were handmade. The three dies that have been released is all that you need to get your projects to the next level!
Hop on to their blog to learn more about my projects and leave a comment on my post and the other Diwali die related blog posts (Sept 18) as Ranganjali is giving away all three dies as a bundle to one lucky winner. Good luck!
Card 1
I loved the Ornamental Diya.. oh I just love it! The intricate design, the well thought out divisions in the die makes it so versatile. I made a card with it and now am planning to frame it to be given as a gift for Diwali!
My next card is more of a clean and simple card. I think any project with the festive lantern dies wouldn't need any paraphernalia, it can be made colourful itself. We call these lanterns - Kandeels and they are always so colourful.
The sequins, (my jewels- Northern light sequins mix) needed a place to be showcased. I thought that in a shaker card, the effervescence and the sparkle will not be showcased properly. So I did a bokeh background for
these jewels to make the Happy Diwali wishes as sparkly and shiny as Diwali is. I have used Northern lights sequins and the Happy Diwali Die. I love the Devanagiri style 'Happy' with the 'shirorekha', how cool and yet, traditional.
I hope you like this amazing new release and are inspired to make your Diwali projects with this amazing release and I am sure you'll love these too! You can buy them in a bundle or separately (
here
).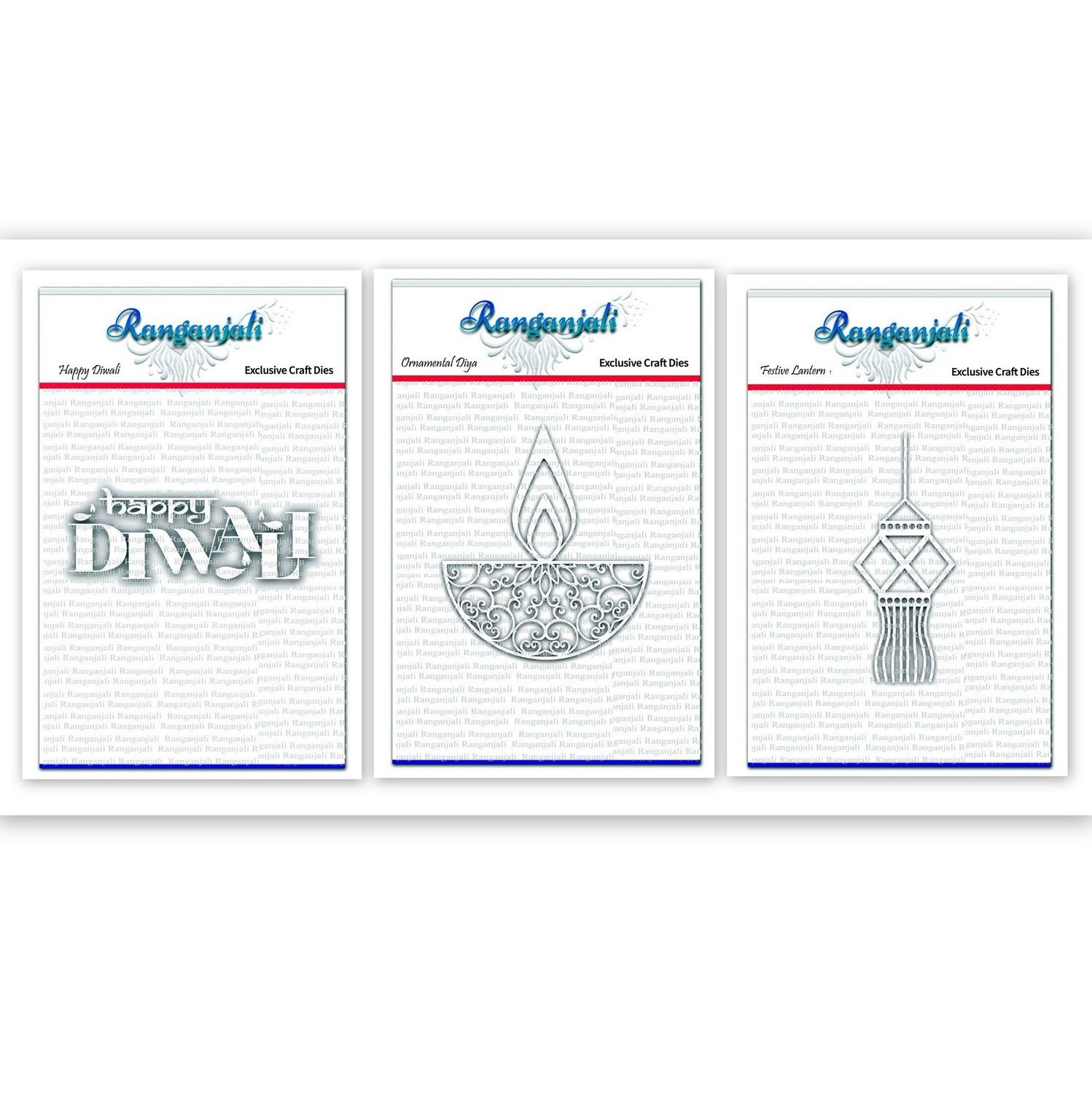 Happy Crafting!
Joining in at
The Ornamental Diya gives a look of a doily!